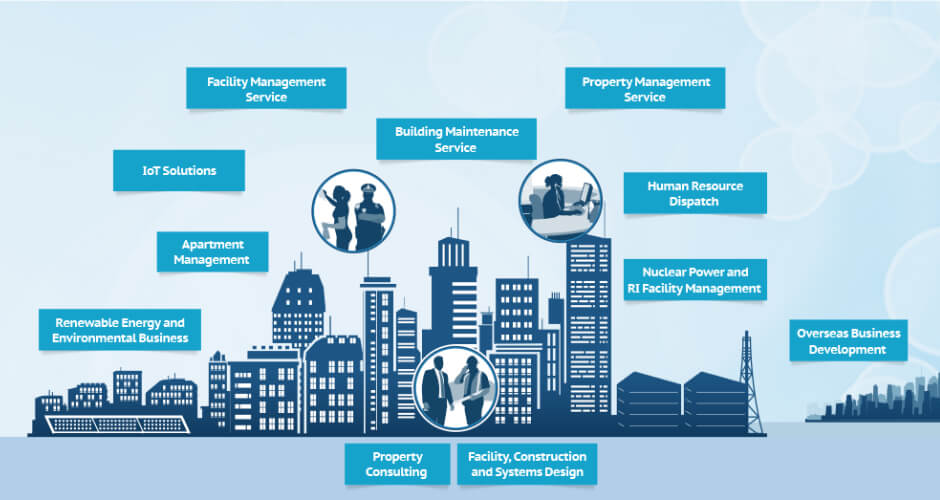 With comprehensive capabilities, CBS proposes to create new value for buildings and communities.
Changes in real estate prices are a direct reflection of the ebb and flow of the times.
Today, we are entering an era of dynamic changes for the real estate industry, and building management groups are facing the challenge of creating new real estate value as we emerge from an extended downturn.
Since our founding in 1960, CBS has earned the trust of its customers in the world of building maintenance.
Today, we are transcending the traditional framework of building maintenance. We have evolved into a comprehensive facility management company that provides one-stop creation of environments. These services enable our clients to concentrate on their core competencies, while contributing to the enhancement of their activities and value.