Using Alkaline Ionized Water for Cleaning
CBS has been aggressive in reducing the use of detergents that include surfactants and conducting cleaning operations with alkaline ionized water instead. This new type of cleaning water, produced through electrolysis, delivers excellent cleaning without any toxins, which means that effluent is easily disposed of. In addition, it can be useful in preventing recontamination by residual detergents, and it enhances the efficiency of cleaning operations by reducing the need for rinsing, as its natural surfactant effects deter spotting.
Further details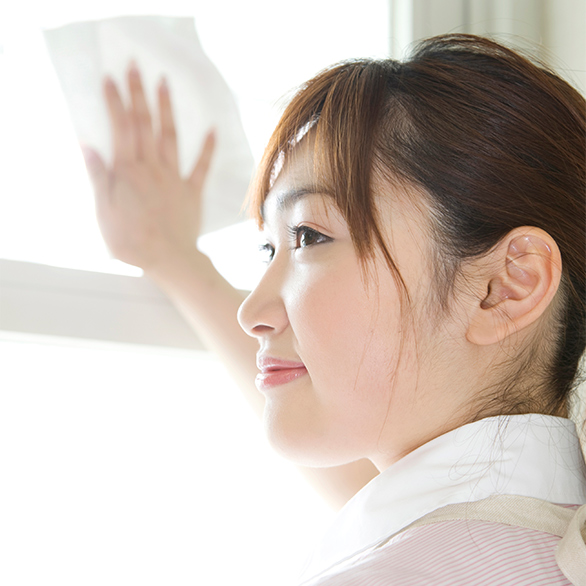 Proposing Energy Saving and LCC (Life Cycle Cost) Reduction
CBS monitors the operating conditions of targeted equipment while abiding by all building laws regarding legal inspection, maintenance operations and the assurance of sanitary environments. We then present management with solutions for eliminating as much energy loss as possible. In addition, we work to reduce management costs by extending facility and equipment life, through carefully formulated maintenance programs that go beyond the framework of normal functional maintenance.
Further details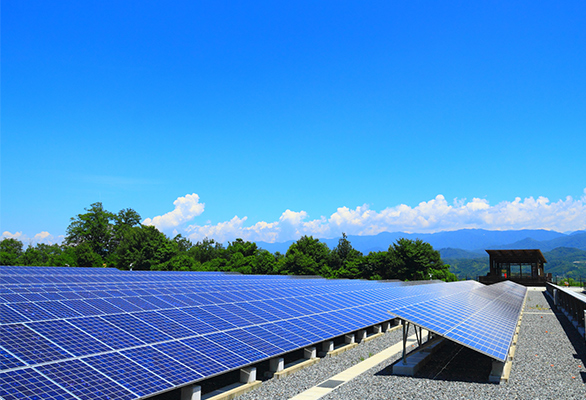 Offering Environmentally Related Equipment for Energy Saving
CBS has been promoting the saving of energy and aggressively conducting presentations for high efficiency equipment renewal and the introduction of energy visualization systems. We offer and implement solutions to meet individual customers' needs, including such improvements in energy consumption as LED illumination and the BEMS (Building Energy Management System) that makes energy usage visible.
Further details
Developing Renewable Energy Resources
CBS has been active in the introduction of renewable energy since well before the commitments of the Kyoto Protocol, working from the standpoint of ecological consciousness and the mitigation of global warming. Over the years, we have promoted the introduction of clean, renewable energy sources, in addition to energy management, as a practical way to reduce the emission of greenhouse gases.
Further details