What is CBS "Nuclear Power and RI Facility Management"?
In January 1980, CBS expanded its business into decontamination services for nuclear power plants and in August 1982, established within CBS an Energy Plant Service Division and began pipe cleaning operations at a nuclear power plant under construction. We now also handle radiation management operations during normal plant operations, including disposal of radioactive waste, laundry operations, and cleaning and decontamination operations, as well as decontamination and radiation management operations performed during regular inspections.
Recently, CBS has actively expanded into the decontamination of areas contaminated as a result of the earthquakes in eastern Japan, and has been focusing its efforts on rehabilitation operations. In addition, we are participating in the development of various testing and practical training operations, in an effort to enhance our technical capabilities in this discipline.
Radiation Management Operations
Performing radiological task management, radiation exposure management and a variety of other tasks at radiological facilities, including nuclear power plants and reprocessing facilities, RI facilities, large scale accelerators and others.

Incinerator & Solid/Liquid Waste Treatment Facility Operations
Handling operations and maintenance of solid and liquid waste treatment equipment, along with sorting of waste materials generated within such facilities and operation of incineration equipment.

Laundry Operations
Covering deployment, recovery, laundering and decontamination, inspection and repair, inventory management, and operation and maintenance of equipment, for clothing and protective gear and equipment used in the managed area.

Cleaning and Decontamination Operations
Providing daily cleaning, periodic cleaning and management of consumables, as well as collection, transportation and sorting within the radiation management areas.
Also dealing with decontamination operations when contamination occurs within the facility.

Equipment & Environmental Decontamination
Performing decontamination and cleaning of equipment and low level radiological waste during regular inspection, measurement and analysis, along with decontamination of towns and facilities as a result of accidents due to earthquakes or other disasters.
Track Record in Nuclear Power & RI Facilities Management
Tohoku Electric Power
Onagawa Nuclear Power Station
Cleaning and decontamination, laundry operations, waste disposal equipment operation, radiation management, incinerator equipment operation
Tohoku Electric Power
Higashidori Nuclear Power Station
Cleaning, construction pipe laying, support for refueling, waste disposal equipment operation and temporary staffing

Japan Nuclear Fuel
Rokkasho Reprocessing Plant
Construction pipe laying, radiation management
Hokuriku Electric Power
Shika Nuclear Power Station
Cleaning and decontamination, laundry operations, waste disposal equipment operation, radiation management, incinerator equipment operation
National Institute of Radiological Sciences
Radiation management
Institute for Environmental Sciences
Radiation management
RIKEN
Radiation management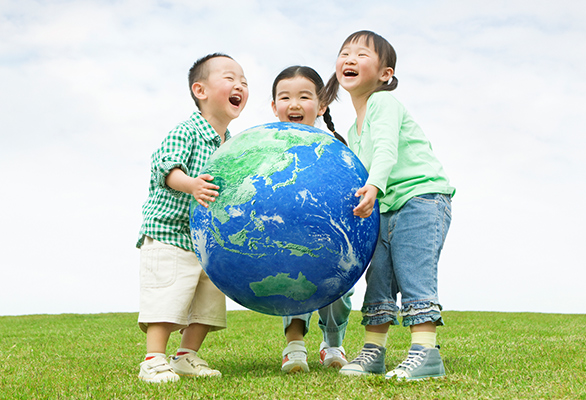 Decontamination operations
At the Following Plants
Fukushima No. 1 Nuclear Power Plant
Hamaoka Nuclear Power Plant
Kashiwazaki Kariba Nuclear Power Plant
Japan Atomic Power Company
Tokai Power Station
General regional facilities within Fukushima Prefecture
Ship decontamination