Social Contribution Activities
Helping Turn PET Caps into Vaccinations
CBS has been participating in a program that helps to deliver vaccine supplies to children around the world through plastic bottle cap recycling.

Using Used Stamps to Fund Medical Services
CBS has been taking part in an activity promoted by JOCS (Japan Overseas Christian Medical Cooperative Service) whereby used stamps are sold to domestic and overseas collectors and the proceeds are used to fund overseas medical cooperation, including the dispatch of medical workers to other Asian countries.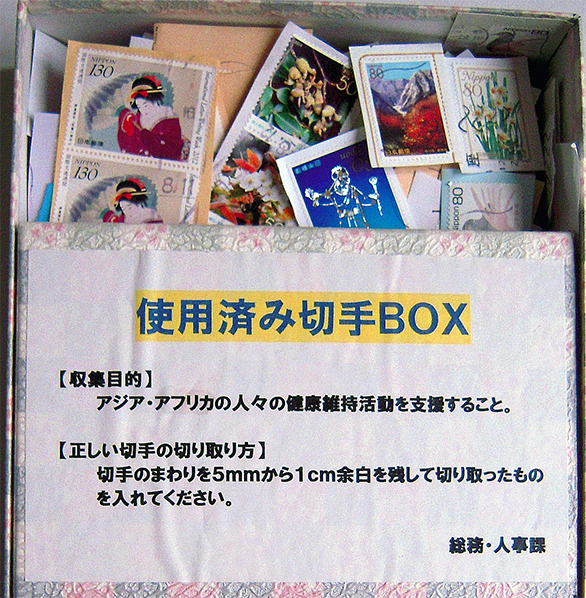 Cleaning Up Local Environments
CBS has been picking up trash along streets and seashores in areas surrounding electric power plants, helping to beautify the local environments.

Co-sponsoring a Venue for Handicapped Individuals to Make the Most of Their Talents
CBS has been co-sponsoring the establishment of Tulevan Concerto, a concert venue that provides a world where people with functional impairments who wish to take their place in society can live the dream of performing as musicians and fully demonstrate their abilities.