What are CBS "Equipment, Construction and System Design" Services?
Creating comfortable environments that satisfy customers.
Interior Construction
Will perform finish construction including application of cloth onto walls and ceilings.
Electrical/Communication Equipment Construction
Will install electrical transmission and distribution lines, incoming lines and illumination equipment.
Piping Construction
Will install cooling and heating equipment, water supply, and drainage and sanitation equipment, as well as installing equipment and piping to transmit and distribute water, gas or other such materials.
Firefighting Facility Construction
Will undertake construction to install equipment necessary for firefighting, response and alerting (fire alarms, escape equipment and the like).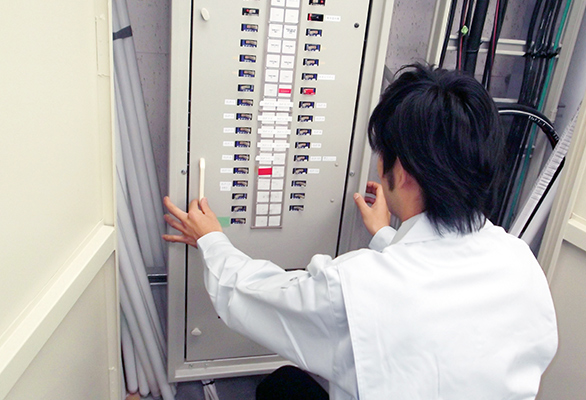 Painting
Will spray or apply paint and other surface coatings onto structures.
Building Diagnostics
Will identify the state of building components and forecast longevity, with the objective of eliminating sudden and unexpected accidents or failures.
Repair Planning
Will formulate plans as to the timing of and items requiring repair work over the medium to long term, and compile an LCC.
BEMS Work
Will implement this system for measuring the usage of equipment and visualizing the energy required, in order to optimize operational control and maximize energy efficiency.
Asbestos Removal
Will undertake construction operations, using a variety of methods, to remove asbestos materials that may have been used as building insulation or for other purposes.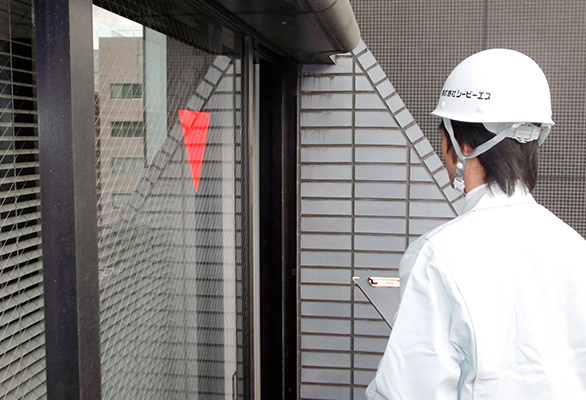 Construction Management Organization
Each construction project has a management organization consisting of a 1st class architect, a 1st class (electrical/architectural/ plumbing) construction engineer, 1st and 2nd class electricians and others as appropriate. This forms the foundation of our safety-first approach. All construction will be completed within the allocated timeframe.

Permits and Registrations
Designated Construction Company: Governor of Tokyo Permit 23-38195 Construction, interior finish construction
General Construction Company: Governor of Tokyo Permit 23-38195 Electrical, plumbing, painting, firefighting facility construction
1st Class Architect Office Registration No. 52210