What is CBS "Equipment Management"?
Since its founding in 1960, CBS has been engaged in building maintenance, focusing on the core businesses of equipment management and building cleaning operations, and has gained the widespread trust of its customers. In recent years, CBS has also become engaged in the PFI business and designated management operations.


Furthermore, training is implemented to guard against various risks faced by such properties—natural disasters, fires, power outages, water supply interruption, water leakage, intrusion by suspicious persons and the like. This is intended to prevent such hazards from causing detrimental effects to the businesses, property owners or tenants, and to limit any damages to the bare minimum. CBS works with our customers as partners in a unified management structure to provide the services they need, based on their own service manuals. At the time of the Great East Japan Earthquake, we gained positive recognition for the quickness and accuracy of our recovery operations conducted on various equipment. Sharing information relating to emergency and other responses from the multiple sites that the company manages, with the fundamental goal of not allowing disasters, accidents or incidents to expand, we continue to train on a daily basis.

Substation Management
We have established a 24-hour monitoring structure, using our highly experienced staff and focusing on monthly and annual inspections. These serve as statutory inspections toward the prevention of electrical accidents, and to provide safety and peace of mind.
Air Conditioning Equipment Management
We propose energy conservation operations tailored to each individual building. Maximizing the use of in-house know-how relating to air conditioner management in office buildings, hotels and factories helps us to establish optimal operating patterns.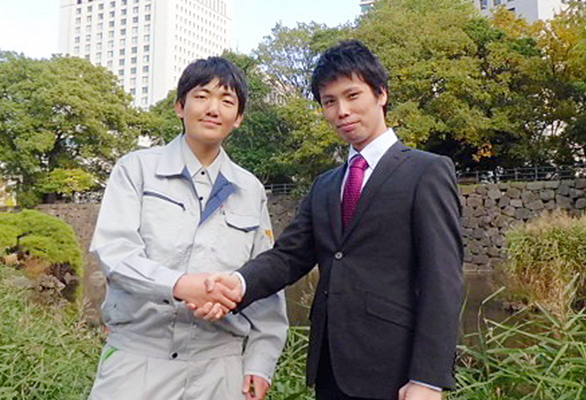 Managing Fire Fighting Equipment
These are important tools that are relied on in emergencies. To be prepared for that unexpected occurrence, we perform visual and functional inspections, and confirm operations. Training is provided to staff regarding such firefighting equipment and emergency response to add safety and peace of mind.
Energy Management
As an original service, CBS is creating a system to make building energy visible. Data extracted from various meters and control systems are analyzed and graphed, and appropriate energy conservation plans are then proposed for each individual building.
Other
Including: building equipment inspection, special construction inspection, elevator inspection, heat supply equipment inspection, emergency and other electric generator inspection, audio equipment inspection, environmental measurement, and extermination of rodents and insects.
Equipment is properly managed using the methods best suited to each individual building.
Statutory inspection and maintenance operations: We comply with all laws relating to securing sanitary building environments, and monitor and manage the operating state of subject equipment to minimize the extent of possible energy loss. In addition, transcending the traditional framework of functional maintenance, we provide detailed maintenance to prolong the life of buildings and equipment and reduce management costs.
Furthermore, with the collaboration with our construction departments, we are able to offer the most rapid construction repairs. Leave the repair of your equipment to CBS.

Equipment · Management Track Record
Government ministry buildings in Chiyoda-ku, Tokyo
1968 – present
Overall equipment management
Government ministry buildings in Tsukuba City, Ibaragi Prefecture
1988 – present
Overall equipment management
Logistics and tenant building complex in Ota-ku, Tokyo
1971 – present
Overall equipment management
Residential building in Chiyoda-ku, Tokyo
1964 – present
Overall equipment management
Head office building of a mass media related company in Minato-ku, Tokyo
2003 – present
Overall equipment management
PFI business school building and adjunct facilities in Chiyoda-ku, Tokyo
2010 – present
Overall equipment management