What is CBS "Property Management"?
Today, when the profit potential of real estate is emphasized as a liquid asset, the importance of managing such assets and potential goes without saying. In addition to the physical maintenance and management services established over our long experience in building maintenance, CBS also focuses on leasing as a potential source of profit. Offering detailed and intensive reporting, the company is working to enhance the value of customer assets. Management emphasizes accountability and transparency, clarifying its responsibilities both to its customers and to investors.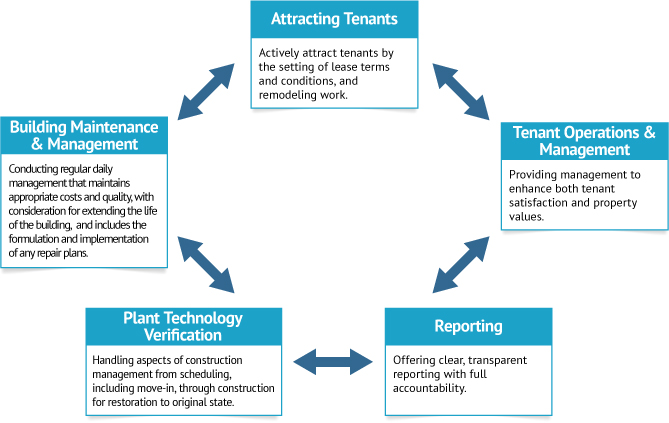 Building Operations & Management
Taking into consideration tenant rent income management, the balance of income with daily operating and management costs, we manage operations to maximize returns for the investors.
Maintenance & Management Operations
Formulating and implementation of medium and long term repair plans that take into consideration the lifecycle cost of the property.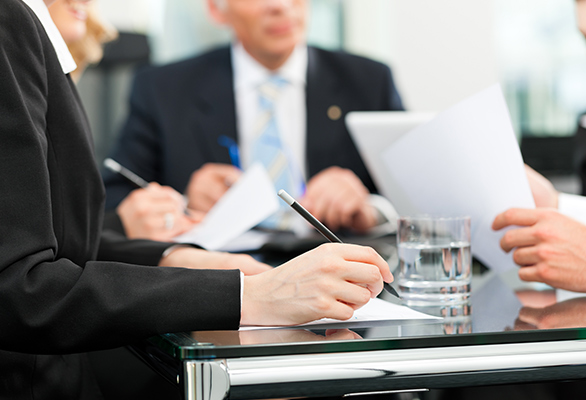 Leasing Operations
Offering detailed and intensive services from neighboring market research to tenant recruiting, and negotiation and conclusion of contracts.
Construction
Managing construction from customer moving through site restoration to its original state, according to the wishes of the customer.
Reporting
Maintaining transparency, with regular reporting to satisfy important accountability obligations.
For Inquiries
Value Up Business Group
PM/Leasing Department
Telephone: 03-3506-5947
Business Hours: Weekdays 9:00 - 18:00
For Inquiries