What are CBS "Security" services?
Demand continues to intensify for 24/7/365 security. Public awareness of risk management has grown, for individuals as well as corporations, and people have become accustomed to remotely monitored cameras and sensor systems. CBS thoroughly researches each property to fully understand the complete building and its surroundings, and creates a comprehensive security plan ideally matched to the particular property's characteristics.
Security
An optimal security plan is formulated, integrating the best of people and equipment, that includes human driven functions like parking lot management, and well-led personnel who ensure a safe and secure environment ideally suited to each facility.
Services
・Full time security
・Parking lot management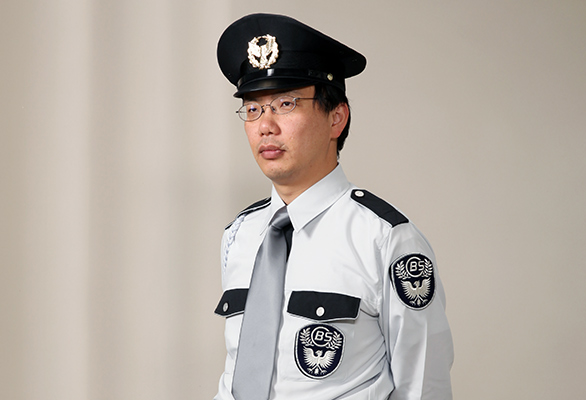 Office and Complex Buildings
Business office building with 23,900㎡ of floor area in Chuo-ku, Tokyo, since 1971
Major media office building with 6,600㎡ of floor area in Chiyoda-ku, Tokyo, since 1978
Commercial and business office complex with 105,871㎡ of floor area in Yokohama City, Kanagawa, since 2010
Major communications office and data center with 54,828㎡ of floor area in Kawasaki City, Kanagawa, since 2002
Other Facilities
Major communications control center in Yokohama City, Kanagawa, since 1987
When an emergency elevator stoppage occurred, CBS security staff rushed to the floor where the elevator was stopped and, after ensuring the safety of the people trapped inside, made an emergency call to the elevator service company, thus contributing to the early rescue of the occupants and garnering words of praise from the customer.

,
When a fire was discovered at an adjacent condominium, CBS security staff rushed to the site and immediately took initial actions to control and extinguish the flames, for which they received a certificate of commendation from the jurisdictional fire department.

,