What are CBS "Maintenance" services?
CBS works to assure the most comfortable living and working environments for all building users by keeping both the inside and outside of buildings safe, secure and clean.
Our expertise goes far beyond cleaning alone and enables us to provide comprehensive building services. CBS has also obtained ISO 14001 certification, and performs maintenance that is gentle to people and the environment.
Cleaning
A skilled force of cleaning professionals creates a management plan geared to each specific property, to provide a comfortable building environment.
〈 Services 〉
・Daily cleaning
・Regular cleaning
・Special cleaning
・Glass cleaning
・House cleaning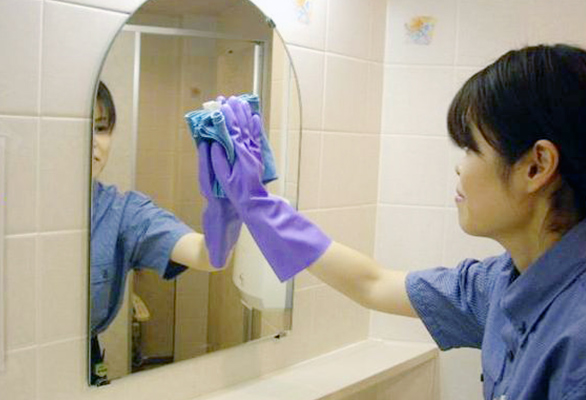 Guest Room Maintenance
Providing services to assure an environment in which all guests of the hotel can relax in comfort.
〈 Services 〉
・Bed making
・Guest room maintenance

Operational Support Services
Specialized staff can provide various services to back up the core operations of those working in the facility.
〈 Services 〉
Reception, telephone operator, drink delivery, mail delivery, set up of conference rooms, concierge services, pest control, cultivated plant management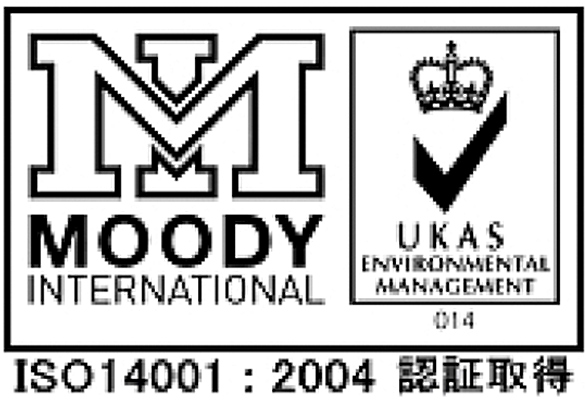 ISO 14001 Certification
In order to fulfill our corporate social responsibility, CBS has acquired ISO 14001 environmental management certification and optimized cleaning operations to minimize impact on the environment.
Reducing the use of detergents containing surfactants, and active use of alkaline ionized rinse water, helps us to achieve these environmental goals.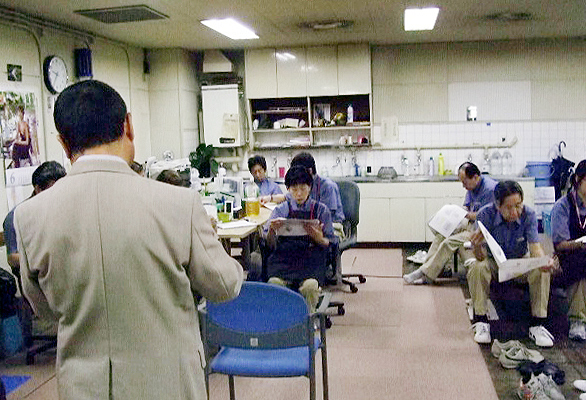 Conscientious daily cleaning significantly improves sanitary conditions within our managed facilities. CBS staff members are taught the basics of cleaning operations at the head office training center. Technologies that are rooted in practical applications are learned from the ground up and reinforced with training that enables a detailed response that is ideally suited to the features of each site to which cleaning staff are posted.
For more than 50 years since our founding, CBS has garnered the deep trust of its customers, and a proven track record of expertise and achievement. This trust is evident in the more than 200 buildings receiving contracted CBS services.
Office Buildings
120
High-Rise Office Buildings
Floor area 264,000㎡ Shinjuku-ku, Tokyo
Major Agency
Floor area 232,000㎡ Minato-ku, Tokyo
Major Electrical Equipment Manufacturer
Floor area 165,700㎡ Minato-ku, Tokyo
Major Newspaper
Floor area 74,400㎡ Chiyoda-ku, Tokyo
City Hotels
14
Floor area 114,600㎡ Minato-ku, Tokyo
Floor area 33,600㎡ Chuo-ku, Tokyo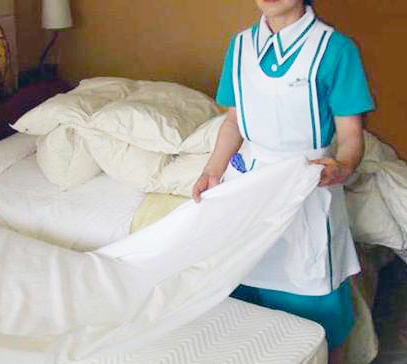 Logistics Facility Buildings
5
Physical Distribution Building
Floor area 165,700㎡ Minato-ku, Tokyo


11
Factory / Research
Facility Buildings
Major Electrical Equipment Manufacturer
Floor area 131,335㎡ Yokohama, Kanagawa Prefecture
Other Buildings
50
Major TV Station Floor area 18,373㎡ Minato-ku, Tokyo
Concert Hall Floor area 12,027㎡ Minato-ku, Tokyo
The many commendations received, not as CBS staff but as facility staff, is a symbol of the trust placed in our personnel and services by the customers.
When a company's staff cafeteria flooded above floor level due to a major rainstorm, CBS cleaning staff rushed to the site and immediately performed drainage and cleanup operations, helping the customer quickly regain use of the cafeteria and earning their grateful commendation.

,
In a questionnaire directed to tenants who were permanently stationed at a facility, CBS staff earned the highest ratings for service manner and task quality, and received a certificate of commendation from customers.


,
Many additional commendations received.