What is CBS "Facility Management"?
CBS contributes to the productivity and profitability of its business customers, as supporting partners for overall facility operations, by managing facilities in line with the customer's management strategy. This includes:
Strategic facility operations and management consistent with business objectives
Cost reduction
Quality control
Reduction of facility risks
Transparency management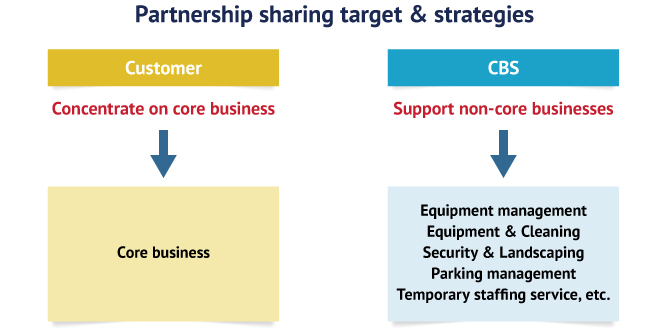 Integrated Management
CBS formulates integrated business management and comprehensive building management plans, incorporating quality, safety and environmental considerations, and proposes plans for improvements. In addition, the company can also handle coordination among the businesses.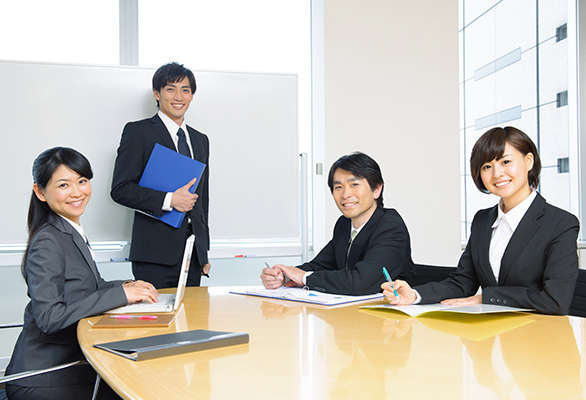 For Inquiries
Value Up Business Group
Electrical Power・Environmental Business Division・FM Business Department
Telephone: 03-3506-5497
Business Hours: Weekdays 9:00 - 18:00
For Inquiries